Anatomy of the Piano
Will Pickvance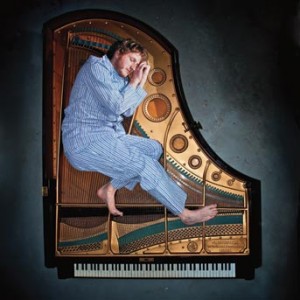 Please select a performance and hit 'Book Tickets':
Anatomy of the Piano
Summerhall
Part piano recital, part fantasy lecture, pianist Will Pickvance returns with his sell-out EdFringe 2013 show of virtuosity, dissection and surreal humour.
In uncovering the physical, emotional and spiritual anatomy of the piano, Pickvance sheds light on his own story as a musician and the codependency that exists between the piano and pianist. Piano solos, songs and underscores are accompanied by hand-drawn projections in a performance perfectly suited to the charming Victorian Anatomy Lecture Theatre at Summerhall.
Winner of WINDOW Emerging Talent Award Brighton Fringe 2014, having received critical acclaim on a tour of Australia earlier this year.
'Very funny, this man is the Will Pickvance of his generation' – Dylan Moran
Piano Speak
St Giles Cathedral
Free Entry
Pickvance will also be performing at St Giles Cathedral throughout the Festival!
Maverick pianist Will Pickvance performs his popular concerts of piano improvisations and witty repartee. Enjoyed across generations and music tastes, the shows are never the same twice, featuring original takes on audience requests, played on the Cathedral Steinway… a Bach fugue evolves into a be-bop classic on its way to becoming a version of Nirvana'sSmells Like Teen Spirit…
4, 11, 18, 25 August: 12.15pm-1pm
7, 8, 14, 15, 21, August: 1.30pm-2pm
"Very funny, this man is the Will Pickvance of his generation"
Dylan Moran
Search
The Royal Dick
Sunday – Thursday: Noon until 11pm
Friday – Saturday: Noon until 1am
Food served from noon till 10pm everyday
Summerhall Cafe
Monday – Friday: 9am – 5pm
Saturday – Sunday: 9am – 6pm