BALKANARAMA
Balkanarama Productions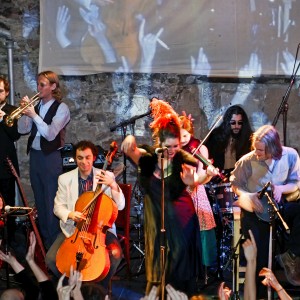 Please select a performance and hit 'Book Tickets':
Riotous night of live gypsy, klezmer and Balkan music, featuring virtuoso musicians, exquisite gypsy belly dancing, Balkan Beats DJs, live visuals, free shots of rakija Balkan plum brandy, costume boudoirs and more! Come indulge in the sounds, sites and tastes of the Balkans and party proper Balkan stylee OPA!
"You are hit by something utterly alive and you are able to see beyond the shiny instruments, wobbly bellies and rattling drums right into Balkanarama's heart. And it beats fast and furious." Balkanarama is "a truly unique event with some of the finest gypsy-jazz musicians around"
The List
"Balkan is the new punk!"
The Scotsman