Chalk About
Curious Seed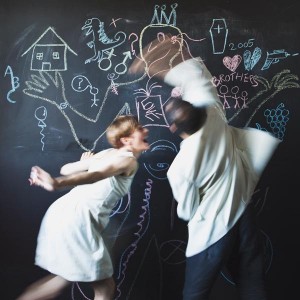 Note: The show is recommended for ages 8+
Please select a performance and hit 'Book Tickets':
A playful, funny and sometimes moving look at how we see ourselves and others, featuring dance, chat and one perfect scene containing everything you could wish for… Join Christine and Hendrik as they ask some big questions about identity and the meaning of life. What makes us who we are? Is it where we are from? Is it the way we dance? Our pasts or our futures? And, most importantly, doesn't everyone like pizza?
Part of Made in Scotland showcase. Originally created by Christine Devaney and Leandro Kees (Performing Group, DE). Commissioned by Imaginate.
"Brave, honest and delightful"
The Scotsman
"Utterly engaging "
The Herald
"brilliantly imaginative, humorous, touching theatre "
The Times
Reviews
One4Review - Read

The Public Reviews - Read

Search

The Royal Dick

Sunday – Thursday: Noon until 11pm
Friday – Saturday: Noon until 1am
Food served from noon till 10pm everyday

Summerhall Cafe

Monday – Friday: 9am – 5pm
Saturday – Sunday: 9am – 6pm