Domestic Labour: A Study in Love
30 Bird / Escalator East to Edinburgh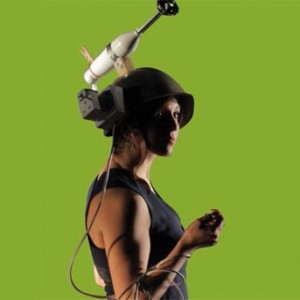 Please select a performance and hit 'Book Tickets':
War, bicycles and the withdrawal method. A love story: man and woman, east/west, the mundane and the monumental, the personal and the political, the dust behind the bed and the Iranian baby boom. A love story told through the nitty-gritty of daily life – past girlfriends, marriage, Islamic law and Brigitte Bardot – as a man and his absent wife negotiate the very domestic battle over who does the washing up. Created by award-winning 30 Bird, Domestic Labour is inspired by 1970's feminism and its impact on men.
""imaginative and visually striking""
The Scotsman