Every Brilliant Thing
Paines Plough / Pentabus Theatre Company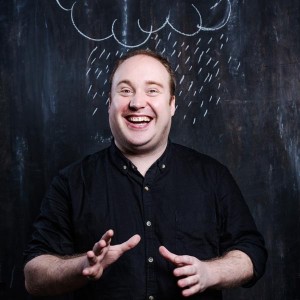 Note: An uplifting show that nevertheless has themes of depression and suicide.
Please select a performance and hit 'Book Tickets':
You're six years old. Mum's in hospital. Dad says she's 'done something stupid'. She finds it hard to be happy. You start to make a list of everything that's brilliant about the world. Everything that's worth living for. 1. Ice cream, 2. Water fights, 3. Things with stripes, 4. Laughing so hard you shoot milk out your nose, 5. Rollercoasters, 6. Me. A new play about depression and the lengths we will go to for those we love. The show involves members of the audience, making each performance unique.
Reviews
The Guardian - Read

The Post Script - Read

Broadway Baby - Read

What's On Stage - Read

British Theatre Guide - Read

Exeunt - Read

Fest - Read

Search

The Royal Dick

Sunday – Thursday: Noon until 11pm
Friday – Saturday: Noon until 1am
Food served from noon till 10pm everyday

Summerhall Cafe

Monday – Friday: 9am – 5pm
Saturday – Sunday: 9am – 6pm