I Do, Do I
Greg Sinclair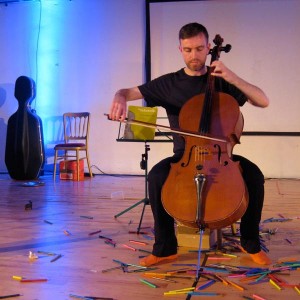 Please select a performance and hit 'Book Tickets':
How much power could you entrust in a group of children? Would you let them tell you what to wear or compose music for you to perform? Would you let them do anything they want? I Do, Do I is a series of Fluxus inspired musical scores written by children and performed by a man. Grown up sensibilities are left at the door as we join award-winning artist and performer Greg Sinclair for a musical journey through the whims and wonders of childish imagination.
Winner of The Arches and Summerhall's Autopsy Award.
Visit Greg's website here.
Reviews
Search
The Royal Dick
Sunday – Thursday: Noon until 11pm
Friday – Saturday: Noon until 1am
Food served from noon till 10pm everyday
Summerhall Cafe
Monday – Friday: 9am – 5pm
Saturday – Sunday: 9am – 6pm