Lands of Glass
Unfolding Theatre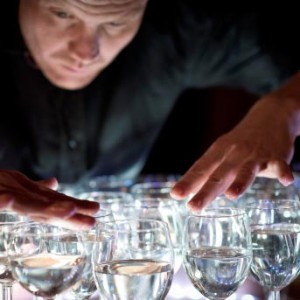 Please select a performance and hit 'Book Tickets':
Ever heard a glass orchestra? An incredible band invites you to run away to the unforgettable town of Quinnipak. There you'll meet the glass-maker dreaming of crystal palaces, the musician searching for notes only he can hear and the orphan trying not to grow into his coat- shaped destiny. This theatrical adaptation brings best- selling Italian novelist Alessandro Baricco's wonderful, hilarious world of imagination to UK audiences for the first time. Features live music played on specially created glass instruments: marimbas, chimes, bells, even a Sauvignon-blancophone.
Winner: Northern Stage Title Pending Award. Developed at BAC.
"Thrillingly talented people"
The Guardian
Reviews
Search

The Royal Dick

Sunday – Thursday: Noon until 11pm
Friday – Saturday: Noon until 1am
Food served from noon till 10pm everyday

Summerhall Cafe

Monday – Friday: 9am – 5pm
Saturday – Sunday: 9am – 6pm