MacBheatha
White Stag Theatre Company & David Walker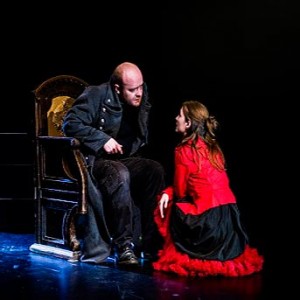 Note: Performance is in Gaelic, but suitable for English speakers as there will be a synopsis.
Please select a performance and hit 'Book Tickets':
A vision of a dystopian, superstitious, tribal Scotland. The Macbeth couple rise to power by brutal bloody means leading to their inevitable downfall holed up in their bunker. Suitable for non-Gaelic speakers. 'A powerful new one-hour adaptation, translated into richly atmospheric Gaelic. A two-person format throws fierce emphasis onto the blighted and deteriorating relationship between Macbheatha and his wife.
Part of Made in Scotland showcase.
"Superb, passionate and driven performances, sexually charged and blazing with ambition"
The Scotsman