Miann
Scottish Dance Theatre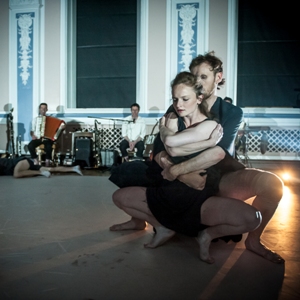 Please select a performance and hit 'Book Tickets':
Scottish Dance Theatre and The One Ensemble
Miann is an intimate collaboration between visionary choreographer Fleur Darkin, Linbury prize winning designer Alexander Ruth and Glasgow four piece The One Ensemble. Performed by Scottish Dance Theatre's full company of exceptional dancers. A daring, sensual and ritualistic piece which will create an intimate space between audience and performers. Bodies, instruments and voices will seamlessly interweave experimental and folk music moving to full-bodied, full throated energy.
Part of Made in Scotland showcase.
Reviews
Search

The Royal Dick

Sunday – Thursday: Noon until 11pm
Friday – Saturday: Noon until 1am
Food served from noon till 10pm everyday

Summerhall Cafe

Monday – Friday: 9am – 5pm
Saturday – Sunday: 9am – 6pm