Northern Idyll: New poetry and fiction from Europe's northern islands
Trafika Europe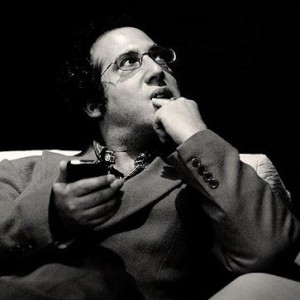 Please select a performance and hit 'Book Tickets':
Europe's northern islands have a timeless, enchanting atmosphere shrouded in mystery, expressed in beautiful poetry and stories. How is this tradition continuing today?
Please join us for Trafika Europe's grand launch performances, as we present great new voices and perspectives of Europe's northern islands.
Some of the best Scottish writers and storytellers take us on a journey, performing poetry from and about Gaelic and Shetland Islands, and great new fiction translated from Icelandic novelist, Jón Kalman, Faroe Islands novelist Jóanes Nielsen, and from northern Norway by Roy Jacobsen. It's a programme sure to mesmerise and please.
Performances will be each night 05-10 August, from 9:30 pm., as follows.
On Tuesday-Wednesday (05-06 August), Edinburgh's two master poets, Ron Butlin (Makar – Poet Laureate 2008-2014) and Christine De Luca (Edinburgh's newest Makar – Poet Laureate) take the stage together to take us on this journey!
Ron Butlin will remain for performances Thursday, Friday and Sunday (07, 08, & 10 August).
He will be joined Thursday through Sunday (07-10 August) by the ever-wonderful northern Scottish nature poet Mandy Haggith.
What's more, on our two final evenings (09-10 August) we'll also enjoy Scottish storyteller Ian Stephen, telling a tale from the icy north, with musical accompaniment.
Please join us for these very special performances and help us celebrate the launch of Trafika Europe, bringing you some of the best new fiction and poetry from across Europe! www.trafikaeurope.org