Replaceable Things
Ensemble Thing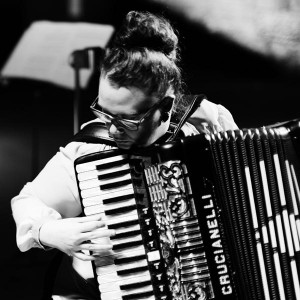 Note: Large print programmes available.
Please select a performance and hit 'Book Tickets':
Leading new music group Ensemble Thing presents two extraordinary works examining the human condition in the 21st century. John De Simone's Panic Diary is a deeply personal work about living with an anxiety disorder where the composer and audience alike immerse themselves in a fragile mind-set. Thomas Butler's Replaceable Parts for the Irreplaceable You combines live musical performance with a cold electronic soundtrack and video in a work that critiques our use of, and reliance upon, new technologies. Ensemble Thing showcases some of the finest professional musicians currently working in Scotland.
Part of Made in Scotland showcase.
Reviews
Replaceable Things - Read
Search
The Royal Dick
Sunday – Thursday: Noon until 11pm
Friday – Saturday: Noon until 1am
Food served from noon till 10pm everyday
Summerhall Cafe
Monday – Friday: 9am – 5pm
Saturday – Sunday: 9am – 6pm