Shakespeare, His Wife and the Dog
Bated Breath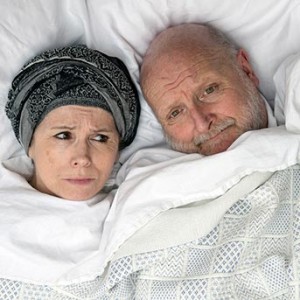 Please select a performance and hit 'Book Tickets':
April 1616 Shakespeare has returned to Stratford a rich famous and successful man but all's not well. Why is he so unhappy? Why can't he sleep? Why is his wife furious with him? Who is Will waiting for and why can't Anne find the dog? The secrets, lies, resentments and passions of a marriage laid bare. A sleepless night in Stratford, the one hour traffic of our play. Bated Breath presents a new play by Philip Whitchurch with a bit of help from Shakespeare.
"wonderfully written and beautifully acted"
Broadway Baby
Reviews
Search

The Royal Dick

Sunday – Thursday: Noon until 11pm
Friday – Saturday: Noon until 1am
Food served from noon till 10pm everyday

Summerhall Cafe

Monday – Friday: 9am – 5pm
Saturday – Sunday: 9am – 6pm