Simon Thacker's Ritmata
Simon Thacker's Ritmata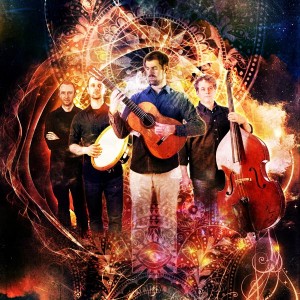 Please select a performance and hit 'Book Tickets':
Led by the visionary Scottish guitar virtuoso, Simon Thacker's Ritmata play exhilaratingly direct new music combining sounds from every corner of the globe with the incredible musical experiences of all four performers: the unbridled expression of flamenco, the limitless emotions of the ragas of India, pulsating rhythms from Africa, the raw power and spirituality of Native America, the seductive eloquence of Middle Eastern maqamat and impassioned romances of the Judeo-Spanish Sephardim. Experience brilliantly inventive musicianship, soul stirring improvisation and dazzling composition in an effortless meeting of musical styles, cultures and traditions.
Part of Made in Scotland showcase.
"Startling virtuosity"
The Scotsman
Search
The Royal Dick
Sunday – Thursday: Noon until 11pm
Friday – Saturday: Noon until 1am
Food served from noon till 10pm everyday
Summerhall Cafe
Monday – Friday: 9am – 5pm
Saturday – Sunday: 9am – 6pm