Standby for Tape Back-Up
Ross Sutherland with Show And Tell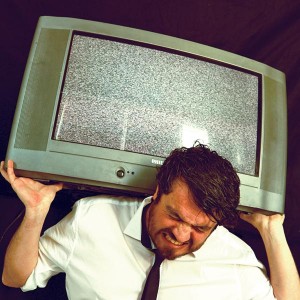 Please select a performance and hit 'Book Tickets':
'Two years ago, I found a videotape in my loft. On it: one and a half films, one quiz show and two sitcoms. Somehow it became the story of my life'. Ross Sutherland attempts a daring experiment in synchronicity. Using nothing but found-footage from one of his granddad's old videotapes, Ross attempts to draw out his entire life story.
"One of the stand out shows of the Fringe"
Stage
"Touching, funny, linguistically thrilling"
Exeunt
Reviews
The Stage - Read

Broadway Baby - Read

Time Out - Read

A Younger Theatre - Read

TV Bomb - Read

Mumble - Read

Fest - Read

Telegraph - Read

The Independant - Read

Edinburgh Festival Magazine - Read

Search

The Royal Dick

Sunday – Thursday: Noon until 11pm
Friday – Saturday: Noon until 1am
Food served from noon till 10pm everyday

Summerhall Cafe

Monday – Friday: 9am – 5pm
Saturday – Sunday: 9am – 6pm