The Gift of Childhood
Scottish Dance Theatre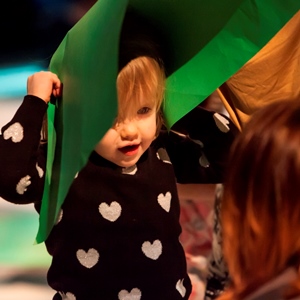 Please select a performance and hit 'Book Tickets':
Movement provides the cognitive loop between the idea, problem, or intent and the outcome or solution. This teaches an infant, child, and, ultimately, adult to better function in and understand the world.
Dance fosters social encounter, interaction, and cooperation. Children learn to understand themselves in relation to others, as well as benefit from: improved general and psychological well-being, greater self-confidence and self-esteem increased trust , better social skills and reduced social isolation and exclusion.
Dance promotes psychological health and maturity. Children enjoy the opportunity to express their emotions and become aware of themselves and others through creative movement.
Speakers include: Dr Suzanne Zeedyk, Louise Klarnett (Early Years Dance Specialist, Laban).