The God That Comes
2b theatre company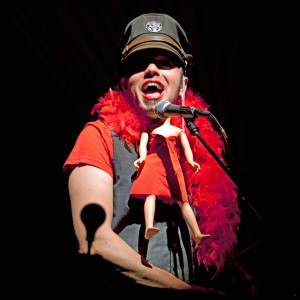 Note: Strong language and sexual content
Please select a performance and hit 'Book Tickets':
The God That Comes: a wine-soaked rock'n'roll cabaret celebrating the god of wine and ecstasy! Starring Hawksley Workman. Part play, part cabaret, all bacchanalian. This solo tour de force fuses the chaotic revelry of a rock concert with the intimacy of theatrical storytelling. It tells the story of the Greco-Roman god of wine, Bacchus (or Dionysus) using Euripides' The Bacchae as a primary source.
"He's bringing sexy Bacchus"
Globe and Mail
"I would have ripped off my clothes if he'd winked at me'"
Georgia Straight
Reviews
Search
The Royal Dick
Sunday – Thursday: Noon until 11pm
Friday – Saturday: Noon until 1am
Food served from noon till 10pm everyday
Summerhall Cafe
Monday – Friday: 9am – 5pm
Saturday – Sunday: 9am – 6pm