The Object Lesson
Aurora Nova presents Geoff Sobelle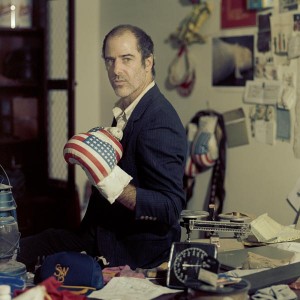 Please select a performance and hit 'Book Tickets':
Do you have what you need? Do you need what you have? With boxes stacked to the ceiling, award-winning actor-illusionist-inventor Geoff Sobelle unpacks our relationship to everyday objects – a hilarious, heartbreaking solo performance installation. You encounter a massive, meaningful, meaningless pile of junk that describes in debris your tiny human history. Breaking, buying, finding, fixing, giving, losing, winning, trading, selling, stealing, storing, collecting, cluttering, clearing, packing up, passing on, buried under…a world of things. A meditation on the stuff we cling to and the crap we leave behind.
"Entirely unique...thrilling...joyous...one of the Fringe's finest pieces"
EdgePhiladelphia.com
Reviews
Search
The Royal Dick
Sunday – Thursday: Noon until 11pm
Friday – Saturday: Noon until 1am
Food served from noon till 10pm everyday
Summerhall Cafe
Monday – Friday: 9am – 5pm
Saturday – Sunday: 9am – 6pm