The One Ensemble
The One Ensemble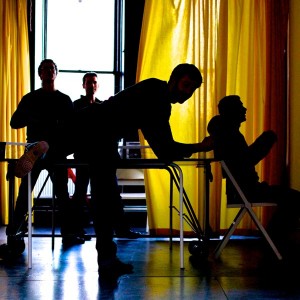 Please select a performance and hit 'Book Tickets':
Following their sell-out Summerhall shows at last year's Made In Scotland showcase, this genre-defying quartet take a break from performing with Scottish Dance Theatre to perform a special one-off gig. The One Ensemble are a unique and curious quartet based in Glasgow, combining thrilling live playing with compositional elegance, shifting from hard-nosed rhythmic workouts to string miniatures, between wayward waltzes and open-throated song.
"Improvisatory, playful yet meditative at the same time – this is post-Cardew chamber music, as performed by the Walrus and the Carpenter"
Wire
"'A kaleidoscopic collision ... sounds like absolutely no-one else"
Brainwashed