Tony and Mike - The Country Owl and the City Squirrel
Tom Frankland and Laura Mugridge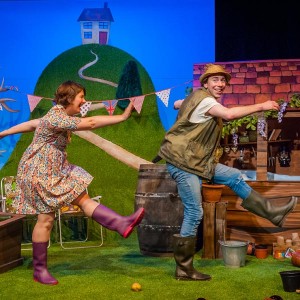 Note: Ideal for school age children 4 – 7, but anarchic humour so older children and adults will also enjoy. 3 plus guideline as younger children will also be engaged.
Please select a performance and hit 'Book Tickets':
Tony the Owl lives in the countryside. He's really happy until Joe and Charlotte move from the city and ruin his peace and quiet. To make matters worse, they've brought Mike the squirrel with them. He's loud, cheeky and he likes to party! A new story, from Fringe First Award winners Tom Frankland and Laura Mugridge, inspired by the Tale of the Town Mouse and the Country Mouse.
"One of the best pieces of children's theatre I've seen in a long time"
WhatsOnStage.com
Search
The Royal Dick
Sunday – Thursday: Noon until 11pm
Friday – Saturday: Noon until 1am
Food served from noon till 10pm everyday
Summerhall Cafe
Monday – Friday: 9am – 5pm
Saturday – Sunday: 9am – 6pm