Verbatim Workshop: Everyone has a Story to Tell... and their own way of telling it
20 Stories High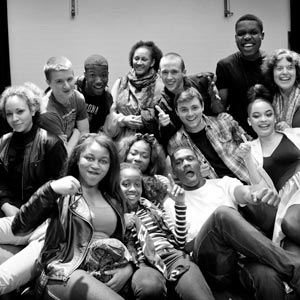 Please select a performance and hit 'Book Tickets':
Verbatim theatre is a form of documentary theatre in which plays are constructed from the precise words spoken by people interviewed about a particular event or topic. 20 Stories High have been working with their Young Actors Company to create the verbatim show Tales from the MP3.
This workshop will be led by the MP3 actors, focusing on a series of verbatim theatre exercises, using the 'recorded delivery' technique.
Participants will:
Learn the 'recorded delivery' performance technique
Hear how Tales from the Mp3 developed
Experience a short excerpt
Create and share a short verbatim piece
Links