Dance Saying the Unsayable
Scottish Dance Theatre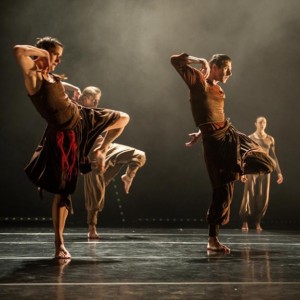 Please select a performance and hit 'Book Tickets':
Fleur Darkin and Dr Jo Butterworth.
Fleur Darkin, Scottish Dance Theatre's Artistic Director will enlighten the audience with her interest in, and passion for collaboration and how it lies at the heart of all her work. Joining Fleur is Dr Jo Butterworth, visiting Professor in Dance Studies at the University of Malta, Chair of Wayne McGregor | Random Dance Board, and a trustee of Northern Ballet. A unique opportunity to hear from two hugely respected figures in the dance industry as they discuss the practical aspects such as technique and choreography to more theoretical considerations such as aesthetic appreciation.